Hot Off The Press, Meet 
Jesse Krieger
Jesse Krieger: Founder of Lifestyle Entrepreneurs Press
Jesse sits squarely at the intersection of publishing and promotion – having signed two publishing deals on two different continents and navigated the world of becoming a best-selling author twice. It has been his honor to work with hundreds of authors from around the world to achieve their dreams of writing and publishing a book. In addition to being featured on over 50 media outlets for his best-selling book Lifestyle Entrepreneur, Jesse has been an entrepreneur his entire adult life and holds degrees from University of California, Berkeley, as well as National Taiwan University and Beijing Normal University.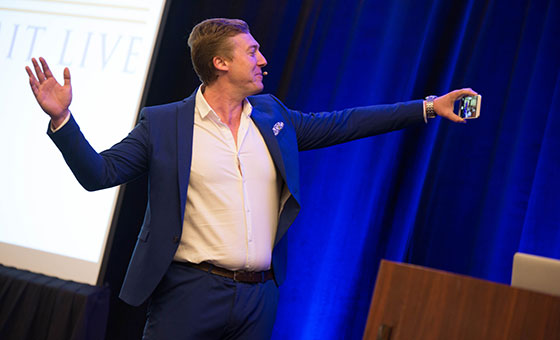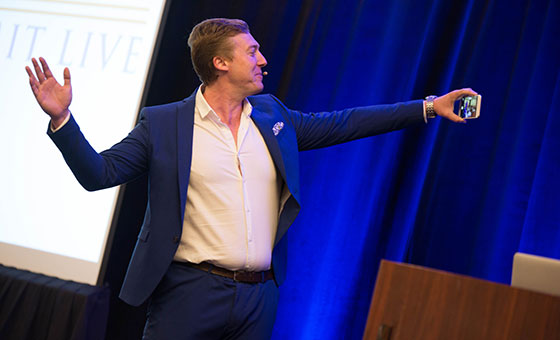 The Origins of a
Lifestyle Entrepreneur
My story begins back in the early 1980s rocking out in my crib while my dad introduced to one of my first passions at a young age, the guitar! Ever since I can remember music has been an integral part of my life. My father played in rock bands when he was young and I carried the torch forward into the next generation, as the first couple decades of my life were completely dedicated to music.
My parents have always loved the great outdoors, so much so that when they got married they bought a VW van and drove to all the National Parks in the US. When they arrived in San Francisco, basically they said "this feels like home", sold the van and got to work bringing yours truly into the world. But that didn't stop the traveling and adventures…
After high school near San Francisco, I headed down to LA at the age of 18 to attend Los Angeles Music Academy where 80% of the student population was international. That really opened my eyes to the world beyond my home country and after a year of playing in bands around LA and basically playing guitar 10+ hours a day, I was ready to see what the world had to offer. So five of my friends and I headed to Europe for a couple months. Long story short, I skipped out on my ticket home and lived in Vienna, Austria for a year playing guitar in bars and clubs with another American.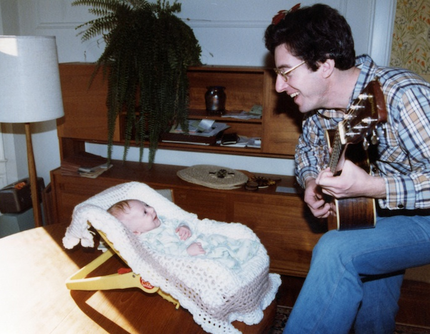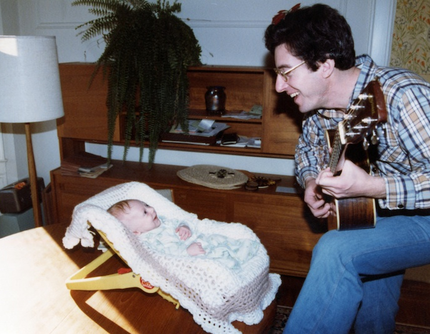 We talked our way into getting a dorm room for around $200/mo and converted the basement into a recording studio. Then when Summer rolled the dorms turned into a youth hostel and we threw parties buying beer for 25 cents and selling them for tourists for $1.00…after they had a few we'd sell them CDs of our music for $10. It was a fun life and made just enough to travel all over Europe for a year.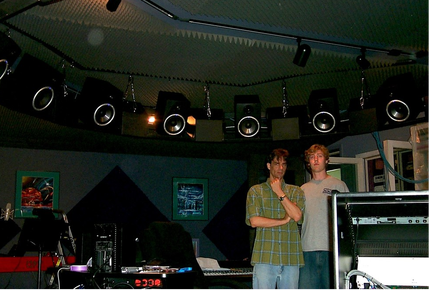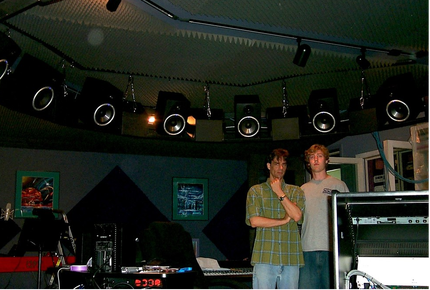 But soon enough I was ready for a new challenge and moved to Nashville, TN to attend SAE, the School of Audio Engineering. That's when things got really interesting. I started doing studio installation work and even helped build a 16:1 surround sound studio (the first of it's kind) that you could control with a joystick. Can you spell awesome? But the best thing that came out of my time in Nashville was meeting my band mate and first business partner, Jake Harsh. We began writing songs and recording other artists in our living room-come-studio and soon enough we started playing out and building a name for ourselves as Harsh Krieger.
We had a good thing going and were getting better and better at songwriting and producing, but I saw a fork in the road. We could either go for a "record deal" and sign over our career to a record label…or take the road less travelled and start a record label of our own and chart our own course in one of the wildest industries in the world. After much debate we Jake agreed to co-found our own label, provided that he had final say on creative decisions and that I would run the business side of things. And so it was that my passion for music lead me down the road of entrepreneurship at age 21. So it was that I made the transition from musician to the core to budding entrepreneur. A whole new world opened up as I learned about business plans, raising money, hiring and managing staff and 1,000 other things it takes to start a record label, but I just took it one day at a time and ultimately raised $125,000 to finance the production of our album.
That allowed us to get a van and equipment and release our album through a distribution deal with Sony's indie rock imprint label. Jake let me deal with the business side of things and I let him style me and define our image. We released our album in 2005 and toured America in a van…twice! It was a dream come true and we loved (pretty much) every minute of it! Ultimately all the hard work and late nights driving hundreds of miles after playing shows paid off, in August 2005 we hit #1 Independent Rock Song on MediaGuide's chart with our single "Home" playing on over 300 radio stations around the country and our music video on 20 different TV stations!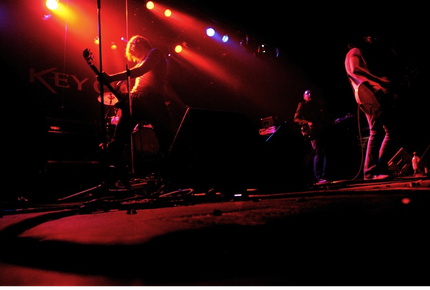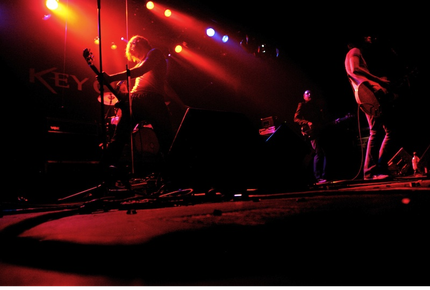 Then, after nearly 10 years of eating, sleeping and breathing music, something inside me shifted and I became supremely fascinated with entrepreneurship and business in general. I packed-up shop in Nashville, TN and made the journey home to San Francisco, CA where I launched Krieger Consulting Group and started working with other entrepreneurs and business owners to grow their companies. Starting with the connections I made in the music industry, I quickly branched out to clients in a variety of industries. One of the most notable was helping 4-time Superbowl champ, Bill Romanowski, launch a nutritional supplements business!
At a certain point with each client we hit a point where the main constraint they were facing was lack of funds. Thus began my foray into the wild world of investment banking. I began to go to conferences and build relationships with people in finance, following trends and taking note of how small companies were raising money. An investor friend of mine introduced me to a boutique investment bank in Orange County, CA and after investing in one of their deals to see their process first-hand, I pitched the CEO over dinner.
Essentially I offered to merge my book of consulting clients into their investment bank, thereby bringing in a bunch of new deals to fund, and focusing on raising money for them on behalf of the bank. In short, I offered to give up my consulting practice for a Vice President title at investment bank. Boom! Next thing you know, I'm studying for the Series 7 & 63 exam and became a VP at age 26 with no college degree.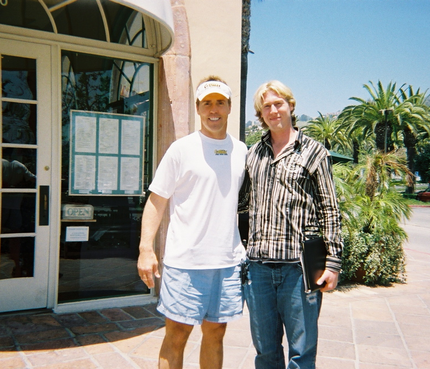 This was in 2006/7 and the world was a different place. Every day the stock market was reaching new highs and it seemed like there was opportunity around every corner. I was making deals, making money and felt like the world was my oyster. I did so well for the bank that one day the CEO had a new BMW M6 delivered to his office and I asked what he was going to do with his "old" 645ci…he said "you've been crushing it, who don't you drive it till the lease runs out!" Whether it was foresight or luck, it's hard to tell, but in the midst of making a lot money for the first time, my will to work fell off a cliff. I wanted to travel Europe and party with friends. I wanted to have more options with girls and start dating a lot more. I was ready to put my career on hold to go back out and explore the world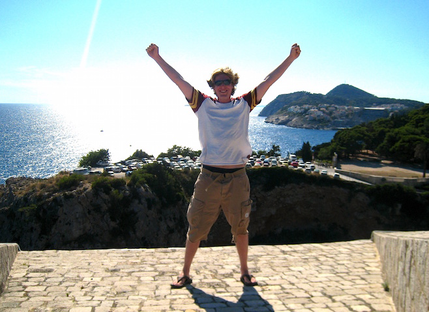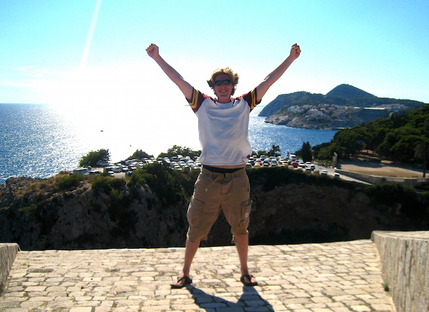 So, in Summer 2008 I applied to a program called Project Rockstar. At the time it was billed as a "one-time only 8-week life transformational program" for guys. Some of the top dating coaches, health and fitness coaches and entrepreneurs came together to create a life-changing program. I had to get in. I bought a round-trip ticket to Europe for the summer and hoped that my application would be accepted, then went to work at the Colosseum Pub Crawl in Rome for a few weeks with a bunch of my international friends. I didn't even tell the CEO of the bank or my clients I was leaving and just answered my phone whenever someone called…waiting to see how long until someone noticed I was out of the country.
Ultimately I was accepted onto the program for Project Rockstar and my life took a turn for the awesome. Everyday was a new challenge; go approach that group of gorgeous girls and tell them they look amazing…lose 5lbs in two weeks of training 5x/week…learn from millionaire entrepreneurs on how they became successful, the program blasted my comfort zone out of the water and pushed me to grow in every way. Thus began my strange and charmed life as a dating coach. I went into Project Rockstar determined to succeed at business at any cost. I came out of it with the perspective that life is to be enjoyed and enjoyment is not to be deferred until retirement. My focus shifted from lining up investors to finance deals, to lining up itineraries to go teach "dating bootcamps" in far-flung corners of the world.
The lifestyle of an entrepreneur / dating coach was definitely a fun time. All in all, by risking my career in investment banking to do an obscure and untested life transformation program, I ended up meeting some of my best friends, discovered the wild world of China and built up the confidence to date the kinds of women I was really attracted to. All in all I taught or co-instructed around 50 programs literally around the world, helping hundreds of guys talk to thousands of women and getting to live a rockstar lifestyle with practically no out-of-pocket costs. I was sold! While on Project Rockstar, I was introduced to a successful entrepreneur who had recently sold his company to a major media brand. Flush with cash, fresh from a break-up, and fluent in Mandarin Chinese, we quickly became friends and he offered to fly me and the founder of Project Rockstar to Shanghai to "introduce us to the Middle Kingdom". Well, that unexpected twist of fate sparked my on-again off-again love affair with China. I began learning Mandarin and co-founded a business, USB Superstore, that had operations in China.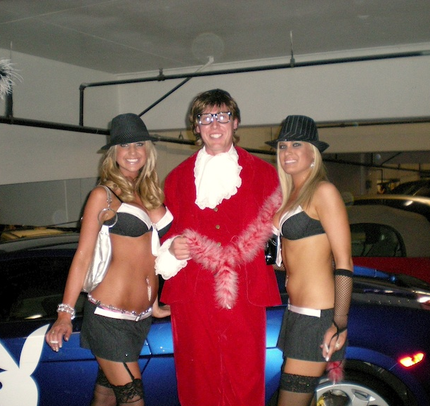 Around this time I really started to consciously think about how I would design my life to amplify my interests and passions. I try to follow my instincts and pursue opportunities for growth and learning, and use a business entreprise as the "glue" that leverages those interests and inspires a greater level of focus by having money on the line. But greater focus doesn't have to mean not having fun in the process. While all this was going on, building a flash drive business, studying Chinese and bouncing around the globe teaching dating workshops, I had been taking some night classes at a community college. Even though life had no shortage of excitement or opportunity without a college degree, a part of me wanted to transfer to a university and get the whole college experience while still in my twenties. After a few years of building up my lower division credits at community college, I applied to transfer and got accepted to UC Berkeley.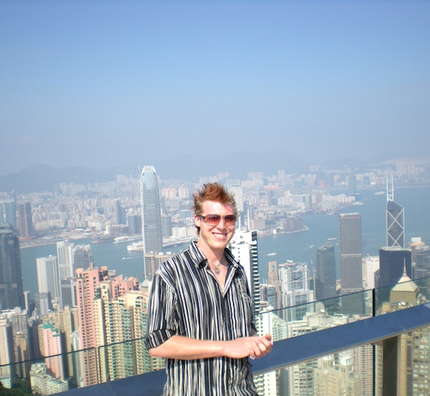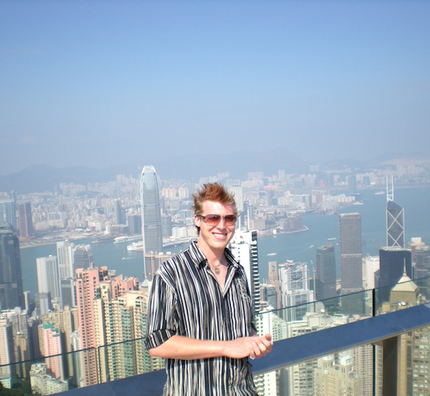 Foolishly thinking that I could run USB Superstore, which had grown to a 8-person operation doing $50,000/mo in sales, and be a full-time student at a famously rigorous school, it wasn't even two weeks into my college career that my two worlds collided. In between studying microeconomics and Chinese grammar 10 hours/day and trying to manage the business expanding into Brazil with a team of partners, employees and investors there just weren't enough hours in the day. I had to make a choice. Ultimately I chose to go from running a company to being a full time student. A choice more than a few people thought strange, but which fit right inline with my shifting focus towards wanting to master Chinese language and understand the world in historical context. I had accumulated a lot of specific knowledge, and now I wanted a broad understanding of how the world works and has developed over time to arrive at the place we are at.
So I looked around and found a buyer for USB Superstore and negotiated a sale of the company. However, my business parters weren't entirely pleased to learn of my new plan and we had a few months of emotions running hot during the sale and transition. Ultimately it all worked out and we sold the company and I bought myself a new lease on life for a couple years of just learning everything under the sun from some very bright professors, then traveling the world in between semesters to teach dating workshops in Asia and visit more new places.
Through the university I got the opportunity to live in China and Taiwan, studying Chinese language and culture. So by the time I graduated I actually racked up three diplomas, one from Beijing Normal University, another from National Taiwan University and of course my UC Berkeley diploma. I always thought that if I did end up going to college I would only do it in my twenties, so I couldn't help but appreciate the irony that I graduated the day before my 30th birthday, and it was definitely one of the best days of my life. Having fulfilled many of my childhood dreams, I also ended up making my parent's dreams come true as well.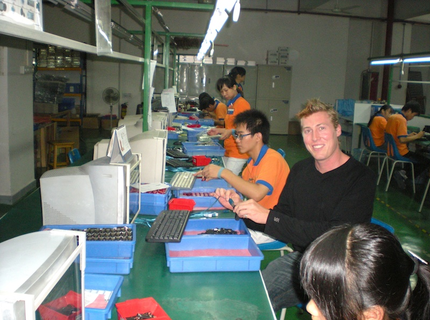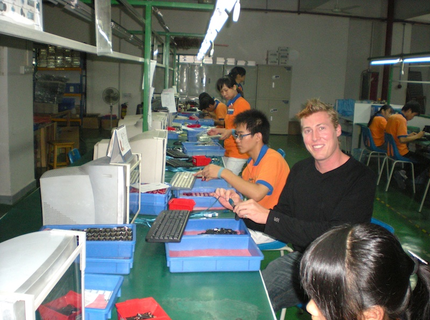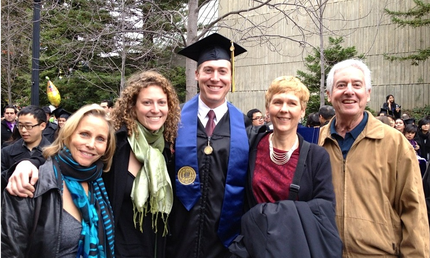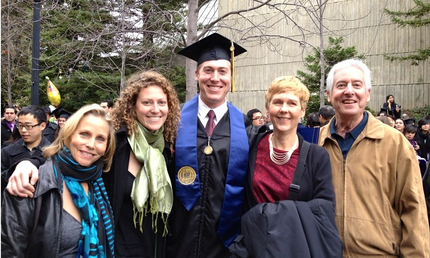 In the last year of school I had been working on the outline for a book. Originally it was focused on how to launch an online business that manufactured goods in China and sold them to customers in USA. I wrote an eBook describing that process and self published it online. The next time I was over in Singapore, a friend of mine who had written a book on Facebook marketing offered to put me in touch with his publisher. I sent them a copy of my book and when they showed interest I decided to hop a flight to Malaysia and explore the opportunity.
Part of me just wanted an excuse to visit Kuala Lumpur and part of me was genuinely interested in becoming a published author. Over the course of a five-hour sit down with the president, editor and business manager for Kanyin Publications in Malaysia, it became clear that I should broaden my focus from just a China to USA trade book to be a collection of stories and strategies from my years of traveling and entrepreneurship.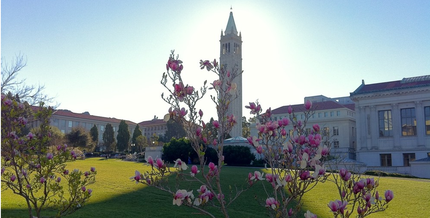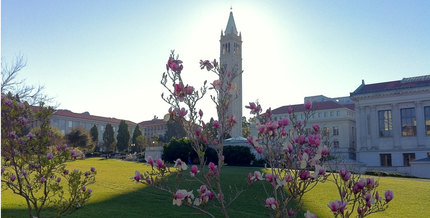 And so it was that the idea for Lifestyle Entrepreneur was born!
The Kanyin team was very supportive as I wrote and re-wrote a manuscript for the book, then I flew back a few months later, showed them the progress and signed a publishing agreement on the spot. They proved to be a great partner and promoted the book extensively leading up to the release date in August 2012. When I arrived back for the book launch I got a chance to speak on the main stage at BookFest Malaysia in the heart of Kuala Lumpur to a few hundred book fans!
The book launch went great, and despite being in a faraway land, and more than a little nervous about presenting in part-English part-Chinese, a group of friends from school flew down from Thailand to visit and I brought a cinematographer friend along who was filming everything. In between doing book signings in stores and speaking a couple times at BookFest we took to the surrounding areas and explored the jungles and temples of multi-ethnic Malaysia. A few months after the book came out I woke up to an email with some incredible news. Lifestyle Entrepreneur hit #2 business best seller in the largest book chain in Malaysia, Popular Books! There are few things more gratifying in life then having a dream, or an idea that may seem totally unrealistic and then putting in the work (and the sacrifice) to bring them to life.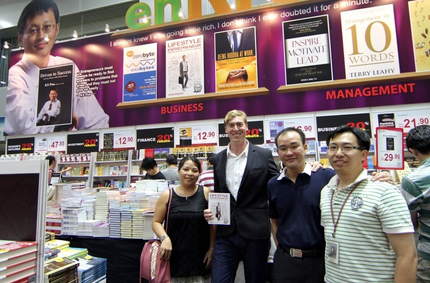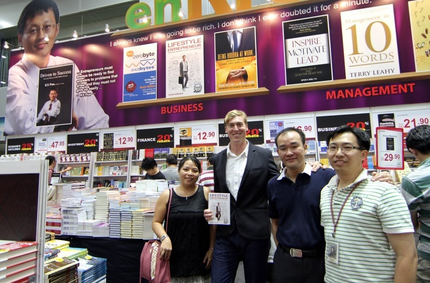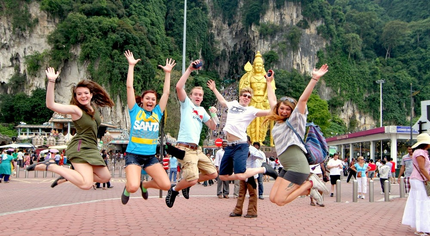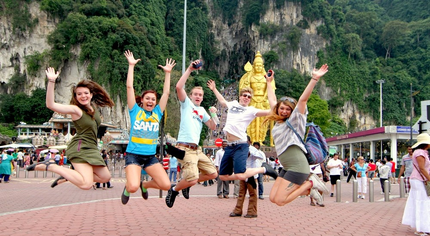 Not only was this a personal accomplishment, but by the very nature of getting Lifestyle Entrepreneur out to a larger audience meant that I was impacting people in profound ways…people I had never met and who write emails after having found and read the book and decided to start a business of their own. The feedback and encouraging words people share with me is a large part of my inspiration to work harder and bring my message out in an even bigger way.
After Lifestyle Entrepreneur hit best-seller status in Asia, I pursued my life-long goal to be a published author in the United States. That dream was realized when Morgan James Publishing picked up Lifestyle Entrepreneur for US release and we subsequently hit #1 Personal Success book on Amazon as well as many other chart placements.
Now I am thrilled to be a source of inspiration and instruction for the next generation of authors and lifestyle entrepreneurs through my work as founder and publisher of Lifestyle Entrepreneurs Press.
Ultimately, being a lifestyle entrepreneur is about living creatively expressed and free, with a network of friends spanning the globe and opportunities presenting themselves in the most auspicious ways.
Look forward to meeting you somewhere in the world!
To your success,
Jesse Krieger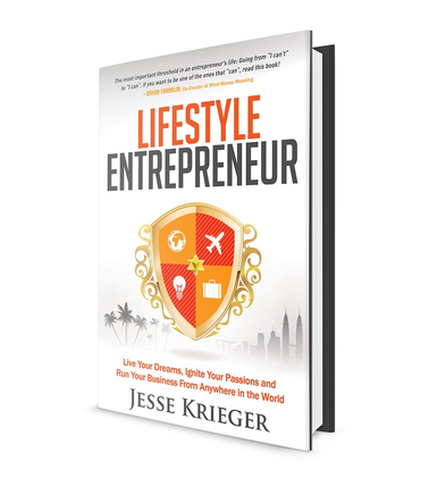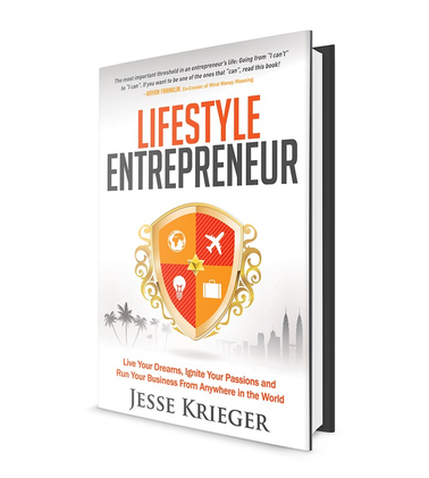 Jesse is an invaluable resource to authors
From the first moment I saw a video of Jesse Krieger outlining the material in his Bestseller Campaign Blueprint course, I saw how much he cares about his clients, and how much material he delivers – so much so that after just listening to the introductory video I turned my book, Follow the Yarn, into a Kindle bestseller!
When I took the course, I learned more valuable information at every class, given with openness, respect and exceptional generosity. I consider that each tip that I used was worth the cost of the course. I am very pleased to be working with him now as a coach, to guide me through launch campaign strategies for my new books, Imagine Self-Love, and Happiness is a Habit.